During the past 15 years I have been able to make millions from owning, building, growing, and selling 2 separate window cleaning companies in 2 separate cities.
Let me tell you how that happened.
Las Vegas – 2004-2014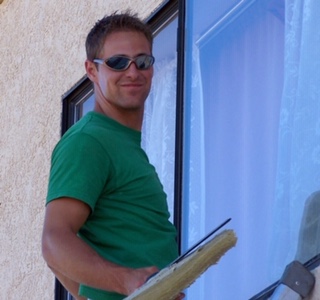 In 2004, I founded J&J Window Wash in Las Vegas, NV. Originally, I had planned a short stint, but soon we grew in large numbers. In fact, we grew by double digits every year for 10 years before I sold it.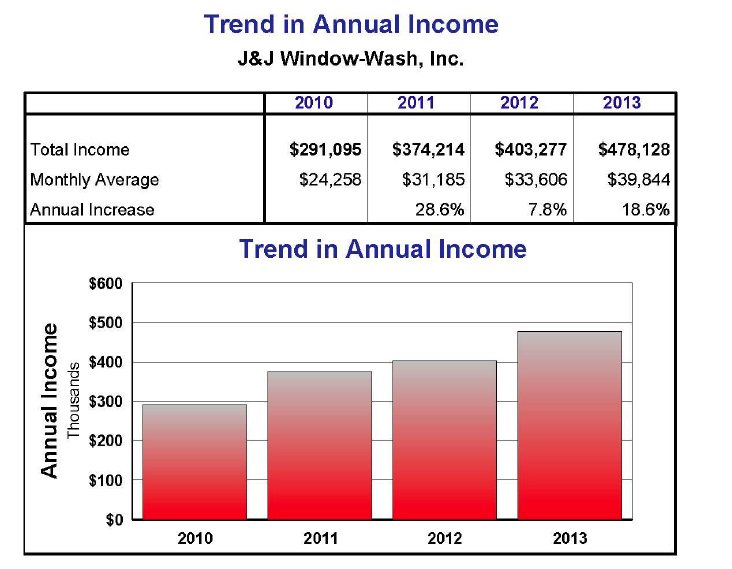 Once the recession hit, many window cleaners went out of business, but J&J Window Wash kept growing…and even during the worst part of the Great Recession, I was able to add another $90,000 in recurring revenue.
In 2010 I recorded my first marketing video:
I was 28 or 29 when I recorded that and it was my first experience with video…I was trying to get more customer via my brand new website…but it just wasn't working.
During those 10 years of continued growth, my company did millions in revenue and at the time of the sale, I had a take home salary of over $200k annually while only working 5-10-hours per week…how's that for work/life balance?
My first company van….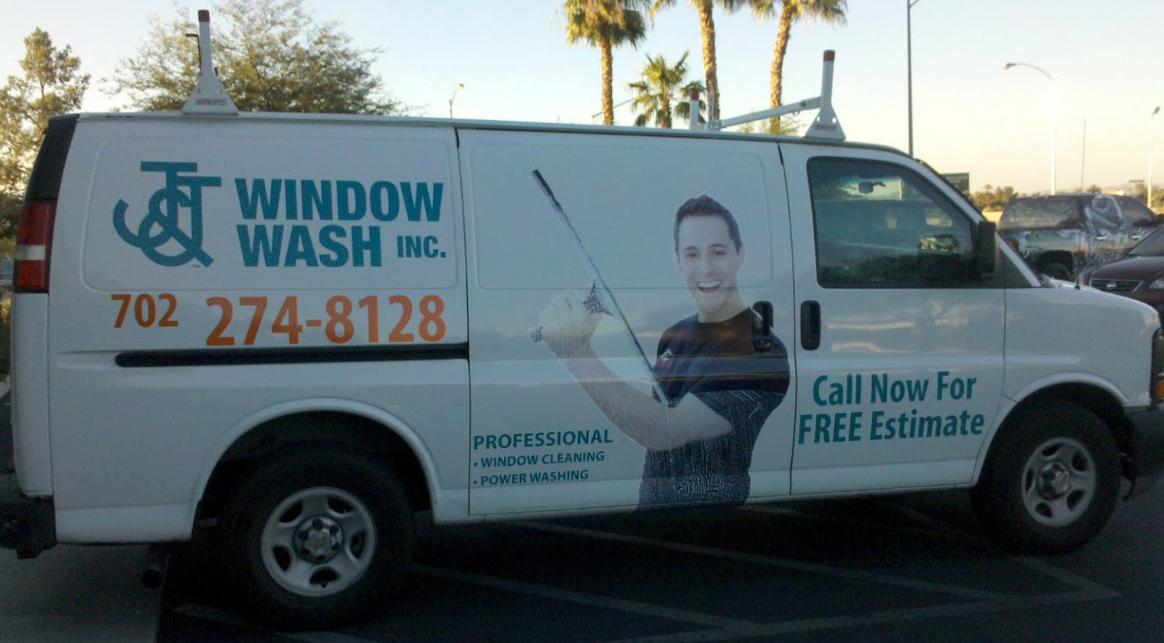 So what does all this have to do with SEO for window cleaning companies? I'm getting there…
Well, back then I was doing all sorts of advertising…luxury magazines, huge post cards, door knocking…you name it, we did it!  I even tried billboard advertising thinking that since 143,000 cars drove past it, I'd make a killing. I even got it for $1,000 a month because of how bad the economy was doing.
Post Card. I mailed tons of these and never got much from them….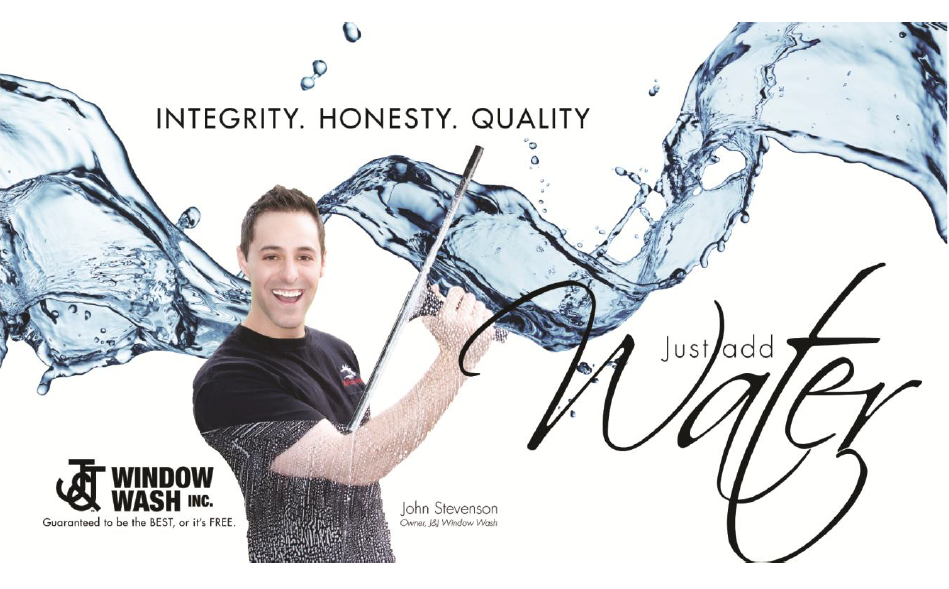 The billboard was nice for my ego, but not for my wallet!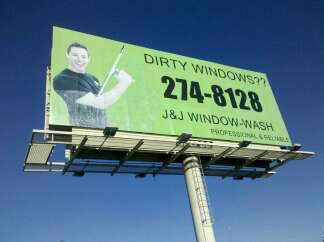 …well we basically spent $6,000.00 over 6 months to only get about $3,000.00 in new jobs…that's it!  Needless to say I was pretty frustrated.
Exploding Revenues And Growth from SEO
At about the time I was advertising with my huge billboard, I had a call from an SEO company who said I could get a LOT more customers by organic SEO. I had nothing to lose… except more marketing dollars and decided to give it a try…
and that's when we REALLY started to grow…
For our SEO campaign, we started adding high quality content into our website, and then we created a high quality backlink profile to push it up in the search engines for keywords like: "Las Vegas window cleaning", "Las Vegas power washing", "best window cleaning companies".
One of our calls landed us a $100k commercial pressure washing account for Walmart
…all because they found us on the top of page 1 in Google. There were bigger companies in town for sure, but we had a great website and were found on top, so J&J Window Wash was the easiest to find and contact first.
Our Website back then: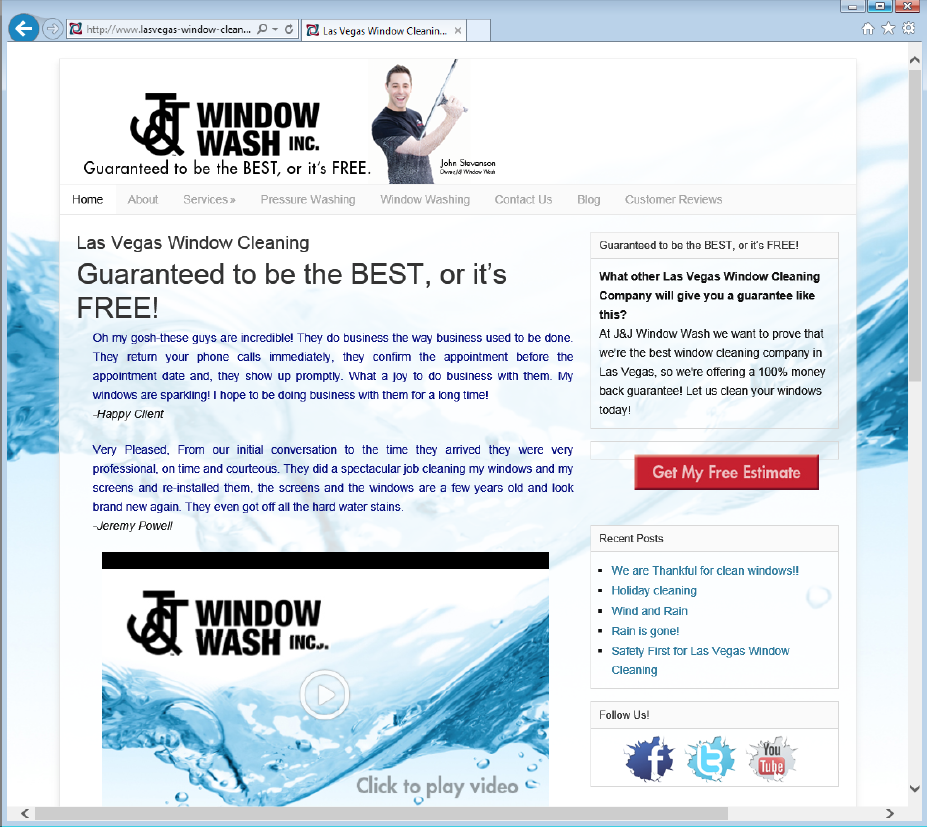 and sales as a result…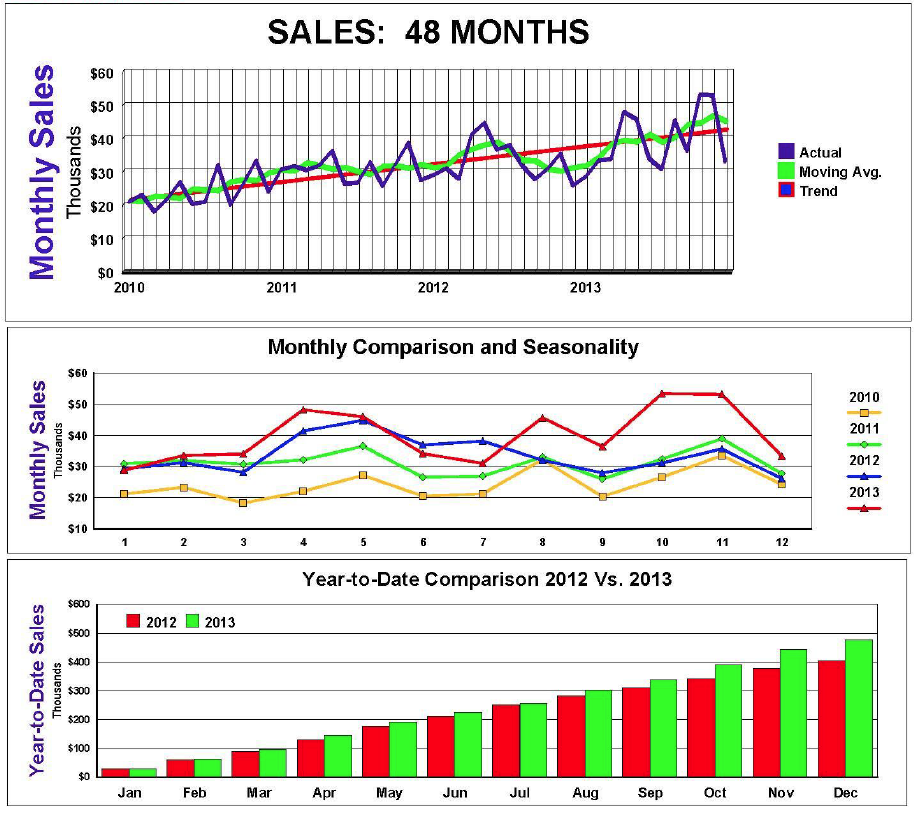 Getting found online before your competitors makes ALL the difference in the world.
Studies show that the top organic result in Google results in at least 36% of the clicks…which means WAY more sales.
For instance..let's say there are a thousand searches online for window cleaning in your city each month and each job is worth $300 (that is what our average residential ticket was)…
1000 searches
36% click through to website
50% Call or fill out form
70% book a job
Here is how it would look…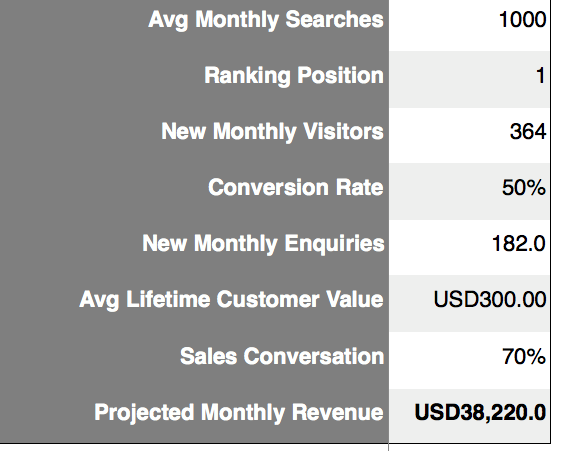 That's $38,000.00 in new residential customers!!!!!  Each Month!!!
The message I want to drive home here is the fact that if you invest into SEO for your window cleaning business you WILL see massive results.  My company grew faster than any other company while giving me the lifestyle I wanted for myself and my family.
After 10 years and over $2.5 million in sales, I needed a break and wanted to cash out…
…so I sold J&J Window-Wash for $733,000.00 in 2014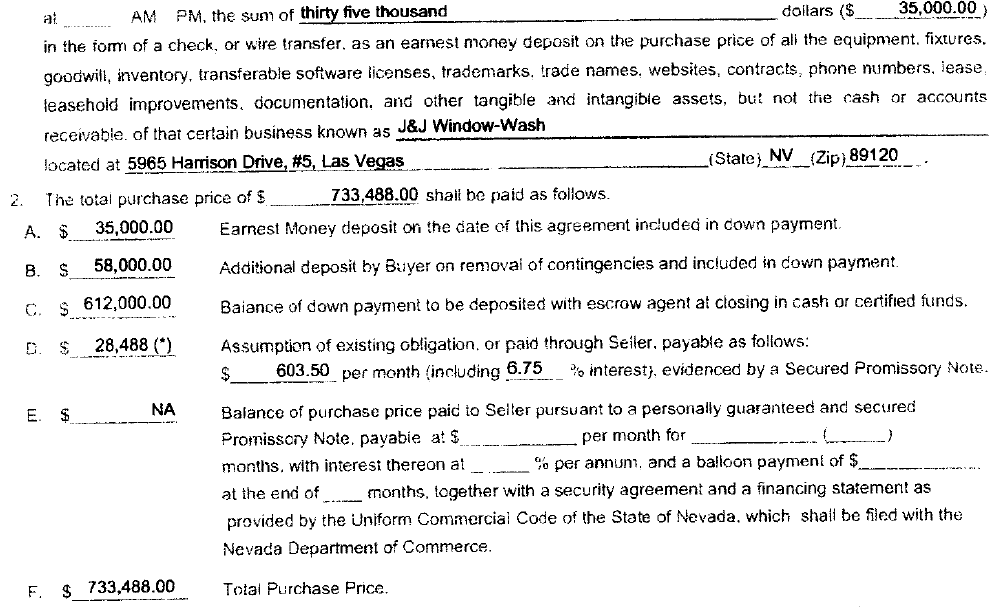 At this point I took….LOTS of Vacations….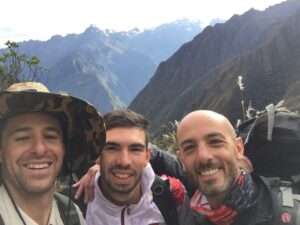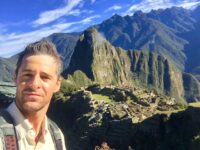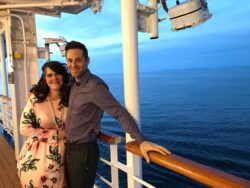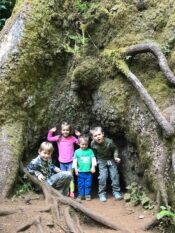 Made more babies…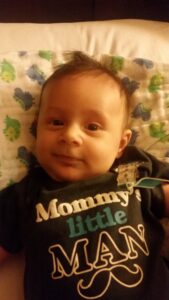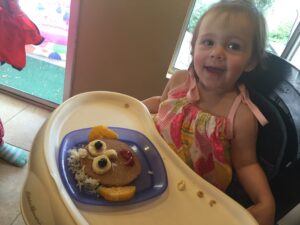 …then in 2016 I moved to Carson Valley, NV…just for fun…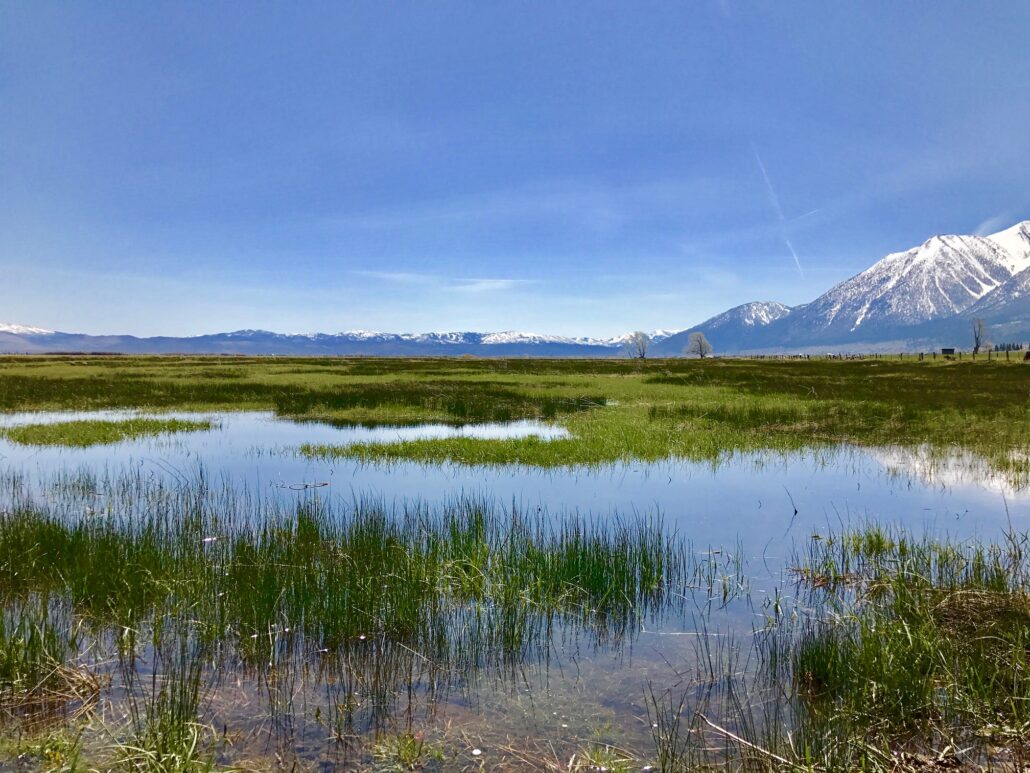 Now it's 2018 and I decide to start another window cleaning company in Reno, NV…
…and lets see how fast I can grow it this time
Reno, NV – 2018-2019
One of the reasons for this blog post is to show you how I built 2 window cleaning companies and why SEO was so important to our growth. The other reason is to point out how when you have the proper knowledge and best marketing practices already learned…it speeds up the process quite a bit.
Let me explain…
You see, when you are first starting out in something, you don't have any background or know-how and just stumble along as you try new things out…
but once you figure out what works, your growth accelerates. Once I knew how to implement proper SEO and marketing strategies, I was able to take what I knew and apply it to the second company: Window Agency: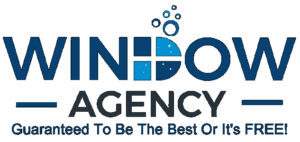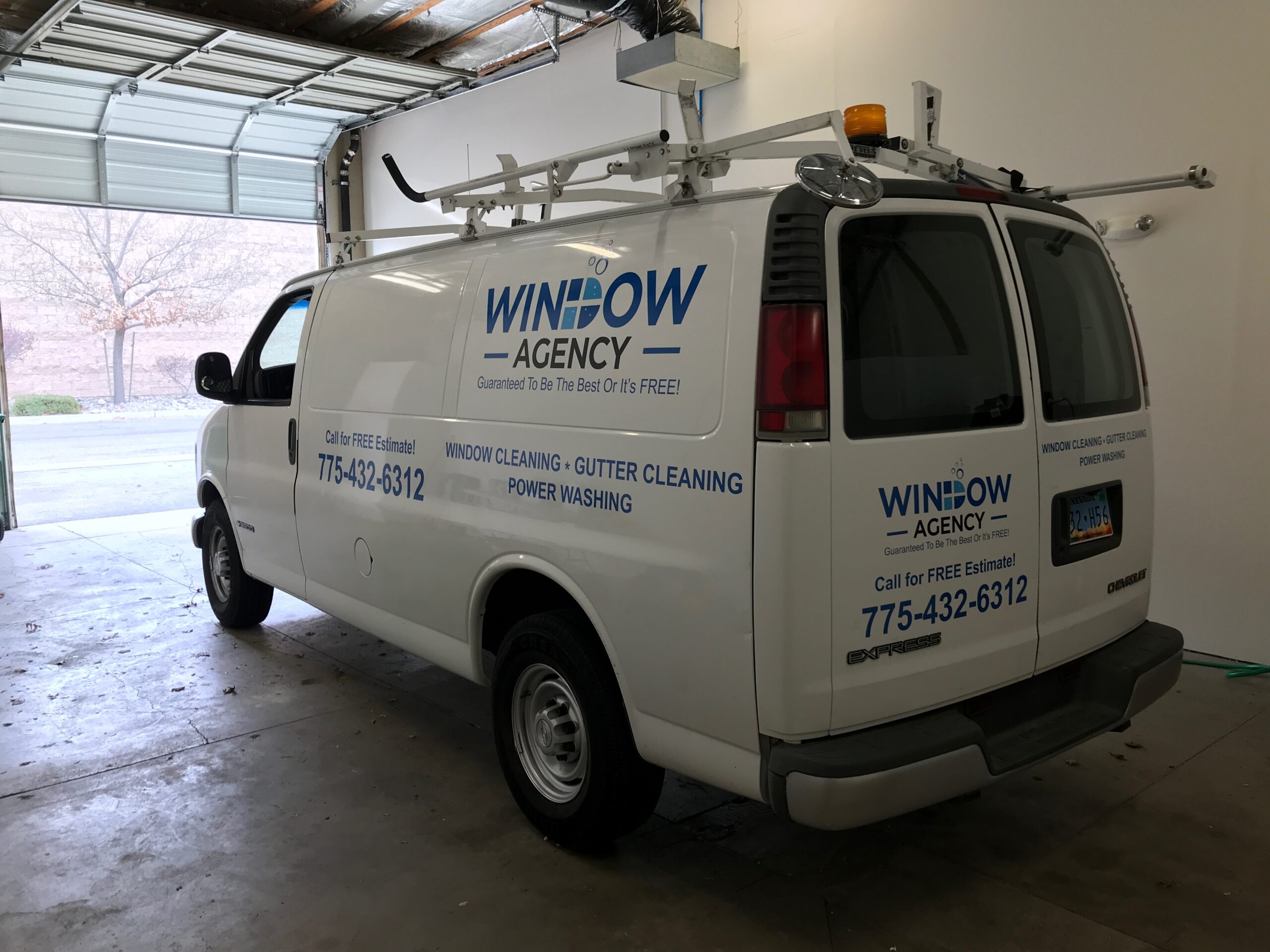 I only spent 12-months building Window Agency…
I employed correct SEO strategies as well as other marketing that I knew worked and let's compare the results…
J&J Window Wash:
2004 – Year 1 for J&J Window-Wash: $35,000.00 gross sales
2009 – Year 5 was the FIRST year to break over $200k in sales….5-years
Window Agency:
2018 – Started business set up in September. October grossed $10,000.00 (THIS WAS THE SECOND FULL MONTH FOR WINDOW AGENCY)
2019 – Year 1 (First full year) for Window Agency: $208,000.00 gross sales
****In 1-year, Window Agency managed to get more 5-star reviews than any other company in the state or other nearby states……including J&J Window Wash!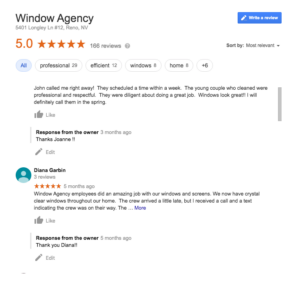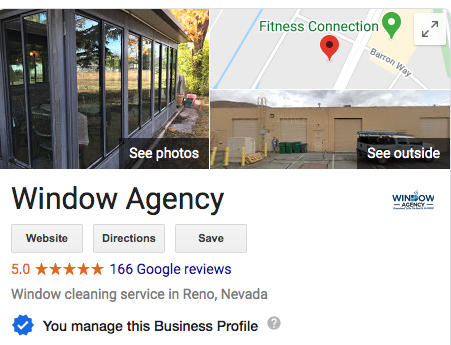 Not bad for only 12-months….especially since J&J Window-Wash only received (30) 5-star reviews over 10 years….and it was still #1 in Vegas….
2019 – October… 12 months later.  I sold Window Agency for $180,000.00 + $10,000.00 in additional consulting to the new owner.
…and this sold in 3-days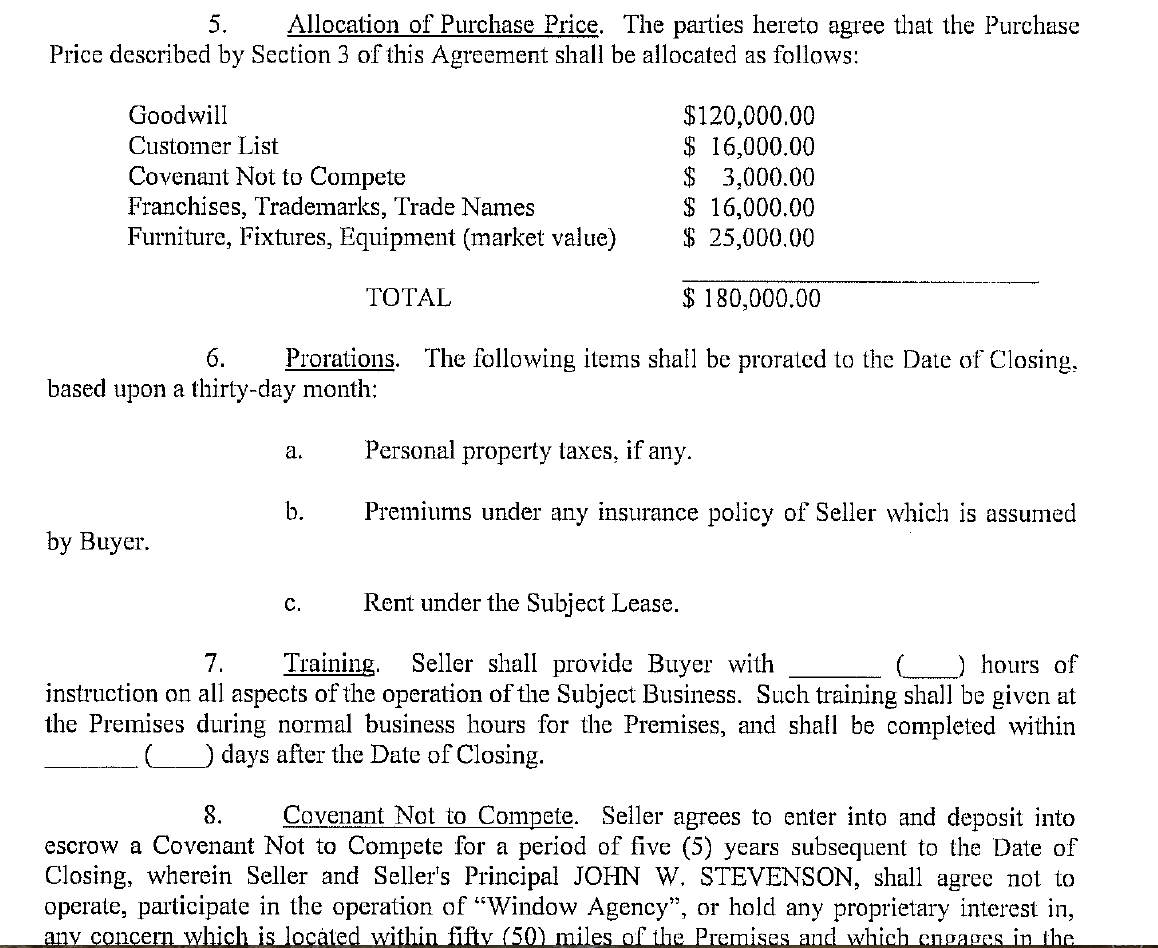 Case in Point…Window Agency Grew at 5X the rate of J&J Window Wash…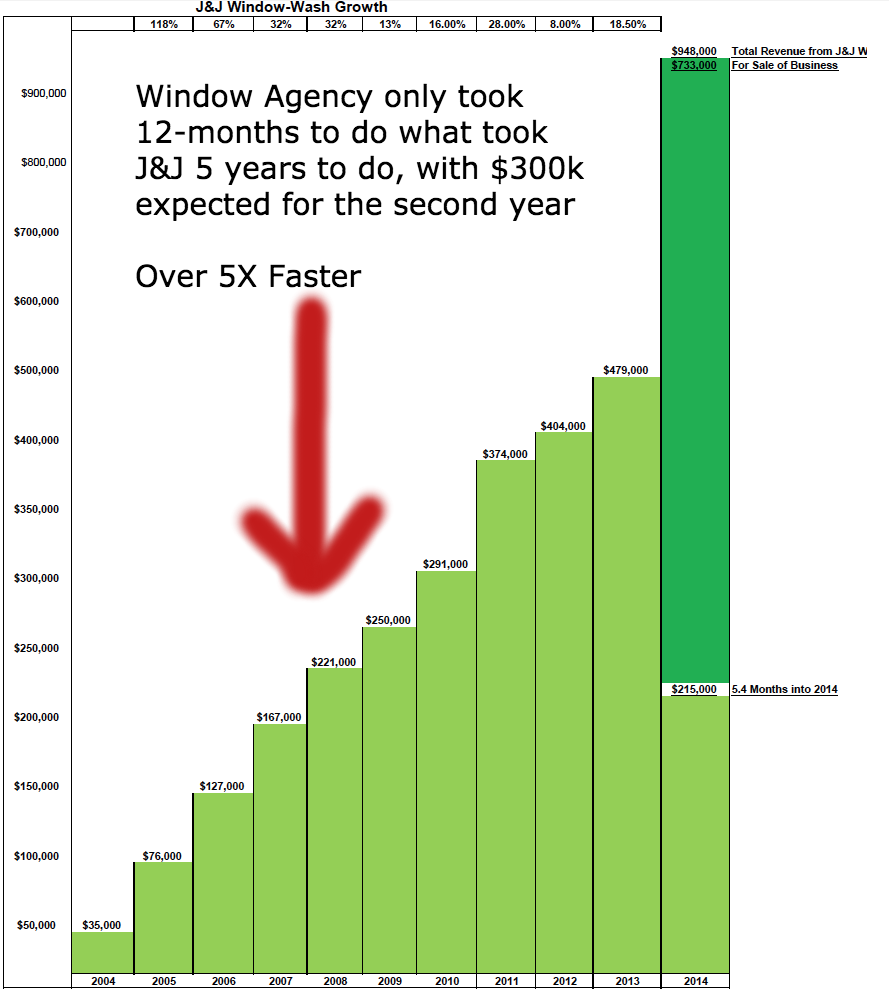 …also, let's keep in mind that Window Agency was built during the longest and harshest winter in decades. We were washing windows in knee deep of snow and didn't get out of it till June!
Conclusion
J&J Window-Wash thrived once proper SEO was used in it's marketing. We did not start SEO till year 5…
Window Agency thrived from the beginning because we used SEO from day-1 and knew what to do to build a multiple 6-figure window cleaning business in a fraction of the time.
Window Cleaning SEO, when done properly, will make you hundreds of thousands and even millions of dollars if you don't procrastinate and invest into it now.
Investing for retirement takes time to yield dividends, but when retirement finally comes around, nobody ever wishes they would have started investing later…the same goes for SEO: Invest today for HIGH ROI now and for many years to come.